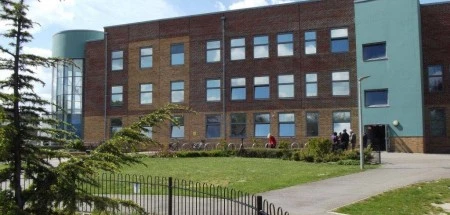 Acton High School, London
The Client
Acton High School is a prestigious centre for media arts and applied learning based in London. Founded over a century ago in 1906, Acton High School is the heart of the community and it's award winning new school site, which opened in 2006, is an exemplary hub for young minds.
The Work
Acton High School appointed iC2 to design and replace its security network and upgrade the existing IP software that the system was using to more efficient Avigilon products.
The Challenge
The protection of the school's pupils and staff, as well as the school's assets, were the top priorities for the school and it was imperative that the upgrade ensured the school could monitor the premises efficiently and effectively. Minimal disruption was required so the school could continue to operate without distraction and carry out lessons as normal.
Working with the building contractors, iC2's highly trained team were able to carry out a seamless upgrade of the school's security network, providing comprehensive cover of the site.
The Result
iC2 encoded over 100 cameras at Acton High School, providing the school with a sophisticated network that ensured playback replicated the live cameras, making identification and monitoring accurate and easy. We installed an additional 45 cameras to coincide with the new build, creating a safer and more secure site for the staff and pupils.
In addition, iC2 also installed Salto access control to the school's turnstiles and integrated them with the camera network, providing an easy to manage integrated security system for the school, which allowed even better monitoring of the premisses.
"Our school had an urgent requirement to improve, and increase, our video surveillance capability for the protection of the pupils, and staff.
I had been in negotiation with another supplier, when I happened upon iC2 CCTV and Security Specialists (UK) Ltd. It became immediately apparent that this was the company I wished to go forward with, and have not regretted my decision at all.
Right from the onset they translated my specific requirements, whilst giving me the benefit of their experience, in sighting, and camera selection.
Their installation engineers were both professional, courteous, and cleaned up after themselves.
One of the best judges of a company is their after sales service, again they have been more than helpful, and we have stayed in contact ever since to the point I even feel part of their family.
I have no hesitation in endorsing iC2 CCTV & Security Specialists (UK) Ltd."
– Abd Al-Latif Whiting, Network Manager, Acton High School, London