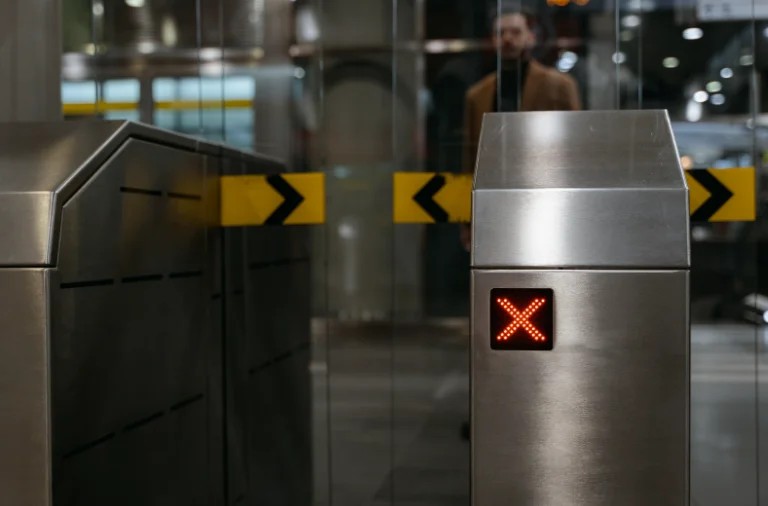 Automatic Gates And Barrier Safety
Gates and barriers are a consistently effective form of security for buildings, car parks, and open areas, as long as they utilise the modern technology available to improve their effectiveness – including integrated CCTV, alarms, and access controls. An integrated access and security system gives you greater control over who enters the vicinity and creates an extra safety barrier against potential threats.
However, it is essential that gates and barriers are regularly maintained to sustain both their effectiveness and their safety for users.
Why worry about gate safety requirements?
Of the roughly 500,000 automatic gates and barriers currently installed around the UK, only around 10% meet safety regulations.
This is an issue when it is considered that the function of an automatic gate and safety barrier isn't simply to keep unauthorised people out, but to make it easier for authorised people to get in. A faulty security gate or control mechanism could prevent people or vehicles accessing your premises – causing delays and expense and could even pose a health and safety issue.
Damage to vehicles or property, and injuries to staff and customers could result in a civil court case, or even criminal penalties if it's found that adequate safety considerations were not followed during installation and ongoing maintenance.
Keep safety in mind at installation
Most mechanical faults arise due to faults occurring during installation. For your own peace of mind, therefore, it's essential to consider safety precautions from the outset so it's not something that becomes an issue later. The best way to do this is to use a qualified team of security engineers such as those at IC2 CCTV to install your gates, and provide the necessary documents that will have you covered. Safety standards can be maintained through a programme of planned preventative maintenance, which will identify any emerging faults and enable fast resolution before they become a safety concern.
What else can you do to improve safety?
Additional safety safeguards include fitting obstacle sensors adjacent to the gate or barrier that prevent anyone becoming trapped and seriously injured, and fitting emergency release mechanisms that quickly free anything that does get trapped.
What next?
Investing in quality components and product safety improves the long-term function of your security gates and minimises the risk of accidents and injuries. It can also save you money long-term by reducing the number of mechanical breakdowns and lowering your total lifetime cost of ownership.
To find out more about UK safety regulations for security gates on commercial premises, or to discuss your security requirements with one of our team, please call 020 4538 1167 today.
Image Source: Pexels