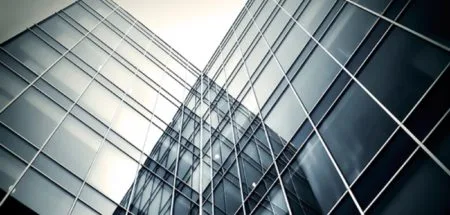 The Client
Blackstone Consultancy is a specialist private security services business that provides individuals and companies with bespoke, discreet and vigilant security arrangements. There are three key areas in which Blackstone provides security services. Personal security, protecting individuals and families. Investigative work, conducting investigations, surveillance and due diligence. Property assessments and advice, helping to secure residential and business premises.
Blackstone is staffed by highly knowledgeable personnel, recruited from key organisations that provide the appropriate experience and training required to manage their client's risks. Typically this includes former military, police and customs officers.
A core team of eight provide the day-to-day oversight to ensure their associate security specialists understand and manage their clients needs. Blackstone use a holistic approach to protection and security blending its services into one seamless solution. While based in London Blackstone provides its services in trouble hotspots or anywhere else its international clientele need their service lines to ensure security and peace of mind.
The Challenges
Simon Giddins, the managing Director of Blackstone says: "Clients often need to secure residential or business property as part of the overall protection mix. Typically we carry out a risk assessment to identify where there are vulnerabilities that need to be defended. We specify the physical or electronic security measures that need to be installed, configured and integrated to secure the property."
He continues: "Historically, there was a real problem in finding security installers that could provide the level of expertise needed to deliver solutions to the required standard and wrap them with the level of service we expect. When you're protecting those with a high risk profile you cannot afford sub-standard security, poor service or mistakes."
Security technology follows Moore's Law doubling in power every two years or so. "When it comes to new technology, many suppliers come up short. Some still install systems that are 10 years out of date. Digital technology has revolutionised security. It is actually very surprising how poorly understood HD, IP CCTV and tools such as video analytics are by 'leading' security companies," says Giddins."
The Solution
iC2 understands CCTV and IT and is able to deliver the integration that is so important to ensuring physical and electronic security measures are effective. Giddins says: "When it comes to CCTV, Avigilon 4K camera imaging and video analytics software tools are very important. These are key components of systems designed to provide the high quality security solutions that match our requirements."
Giddins continues: "But it's not just about HD quality video and IP networked CCTV cameras and control systems. Integration is an essential requirement because it provides verification of alerts from different security elements. As well as the latest CCTV systems, iC2 understand how to integrate the other separate security systems."
Giddins goes on to say, "Access control measures such as keypad controlled doors, automated gates, barriers and hydraulic bollards that control vehicle movements are a part of it. Also perimeter monitoring and intruder and fire alarms are other considerations. When you introduce HD CCTV into the mix you have the capability to obtain verification of any event which has activated an alert. CCTV enables you to visually confirm activation and act appropriately. This enables 'false positives' such as those caused by adverse weather conditions to be easily identified".
CPTED, Crime Prevention through Environmental Design, is a key strategy used to eliminate the types of security vulnerabilities that those with criminal intent seek to exploit. "iC2 support us in executing this at a tactical level to deter criminal behaviour and are fully conversant with how CPED is expressed in security solution design," says Giddins.
The Results
"Blackstone's reputation depends on delivery partners such as iC2. When I provide iC2 with a system specification I know it is 'fire and forget' – it will be done exactly as I have requested. Under the leadership of Dan Collins the technical expertise is first rate," says Giddins.
Blackstone enjoys excellent communication during the pre-sales phase and this comes into its own when information needs to be submitted as part of an RFP process. In a competitive situation it is really important to be able to substantiate the details of proposals and emphasise the superiority or advantages of the proposed solution.
Recently Blackstone were brought in to secure a Grade II listed building. These are notoriously tricky projects because of the caveats around preserving heritage and the look of listed properties. Whether it is HD IP CCTV cameras, access control, automated gates, hydraulic bollards, perimeter monitoring or intruder and fire alarm integration, iC2 provided the right components, and installed and integrated them in line with the requirements of the project."
"It doesn't end with installation and delivery. When we need a response to site SLAs iC2 exceed the service level set out in the SLA. If Blackstone has a sensitive situation where we need an appropriate response to a matter of urgency, iC2 is able to provide the level of response needed. On occasion engineers have attended site in less than an hour to rectify a fault," Giddins says.
Simon Giddins – Managing Director of Blackstone Consultancy