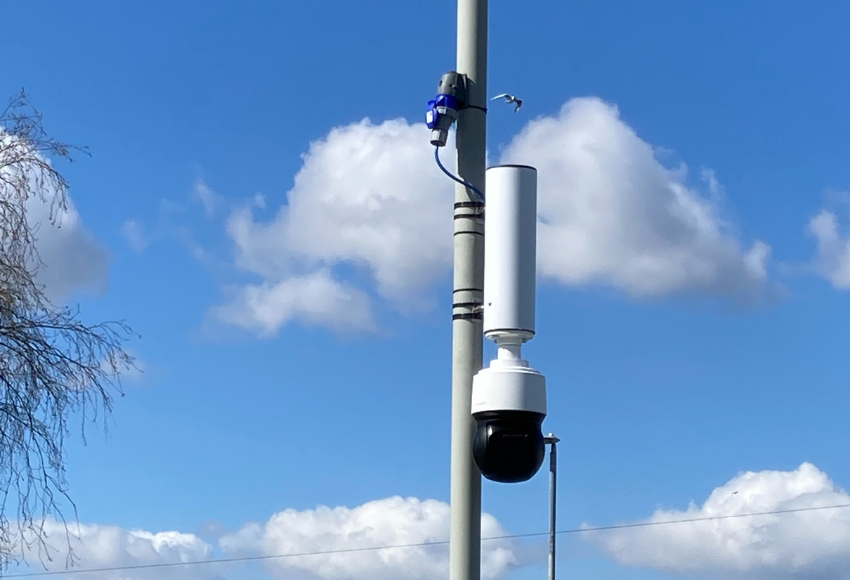 Case Study – Blaenau-Gwent County Borough Council
Many of our IC2 CCTV cameras are used by UK Local Authorities in their efforts to deter and resolve a range of antisocial behavioural issues, from illegal parking and fly tipping to inconsiderate behaviour in town centres and around sporting events.
Even a modest investment in modern surveillance infrastructure has the potential to yield significant real-world results, deterring would-be offenders and helping bring successful prosecutions through the courts. This is illustrated by a recent project we engaged in with Blaenau-Gwent County Borough Council in South Wales, where we supplied modern re-deployable CCTV cameras to support the authority in its fight against illegal fly tipping.
The Need
Over the past several years, Blaenau-Gwent County Borough Council have experienced an increase in illegal fly tipping throughout their local authority area. This affected traditional fly tipping areas in rural vicinities and road laybys, but also extended to illegal deposits of domestic waste within town centres and residential streets.
Reports of black refuse bags being dumped in built-up areas became an almost daily occurrence for the Council's enforcement and waste management team.
The problem faced by the customer was that many of these illegal deposits weren't witnessed and a significant number of refuse bags did not contain evidence that could assist in identifying they're source, so the only way to combat the issue was to utilise CCTV surveillance.
Project Goals
Through an external grant, secured in 2021, the Council wanted to establish a network of CCTV cameras specifically to counteract the problem of fly tipping. The customer discovered IC2 CCTV following an online search, and subsequently got in touch.
The goals of the project were to create a flexible overt camera infrastructure which would enable the rapid deployment of CCTV to problematic urban and semi urban locations which had been subject to continuous fly tipping issues. The images gathered had to be of high quality allowing the identification of the individuals and vehicles involved in these offences.
How We Helped
Our solution was initially to provide two deployable CCTV units with x25 zoom magnification capabilities.
These cameras could be deployed at a significant distance from the target area and although the deployments are overt with appropriate signage in place, the separation distance achieved by the x25 zoom cameras meant that they are not immediately obvious to potential offenders.
With fewer installation and deployment requirements, and less infrastructure than traditional CCTV, the customer was able to quickly expand their coverage of fly tipping areas in response to reports of antisocial behaviour – without delays that might mean that offences went undetected.
Initial results from the first two cameras were positive, and so the customer purchased an additional batch of two, followed by a third batch of three, making seven cameras in total.
Outcomes
Within 15 months of implementing our deployable CCTV cameras, the authority had begun to turn the tide on the local fly tipping problem.
In the year April 2022 to March 2023, the Council detected nearly 80 fly-tipping offences by means of these cameras, with multiple £400 fixed penalty notices being issued to offenders as a result of the evidence gathered.
The income generated from these fixed penalty notices has enabled the customer to reinvest in its enforcement team, employing additional staff resource and purchasing further surveillance equipment. This additional resource has enabled the Authority to become more proactive in identifying fly tipping areas and actively targeting them before they become a prolific issue.
According to positive feedback from Andrew Long from Blaenau-Gwent County Borough Council:"The technical hardware and support provided by IC2 has given the Authority's waste enforcement team a flexible solution to the long-term problem of fly tipping in highway laybys and residential areas, enabling the Authority to gather evidence of offending behaviour through high quality CCTV images captured by the company's deployable camera units."
Feedback from the Council's waste collection teams indicates that they are picking up less waste material in highway laybys since the new enforcement measures were implemented. The customer hopes that these positive changes will be reflected in the annual data returns on fly tipping incidents and enforcement actions submitted to Natural Resources Wales.
Find Out More
We were delighted to work with the enforcement and waste management team at Blaenau-Gwent County Borough Council throughout this project and are pleased that our hardware is contributing to a positive result in reducing fly tipping offences.
We wish the customer every luck in continuing this trend and are happy to help in any way we can to support future enforcement initiatives.
If you work for a Local Authority and would like more information about how our deployable CCTV hardware and surveillance systems can help in the fight against illegal fly tipping and antisocial behaviour, please get in touch today by calling 020 3747 1800.