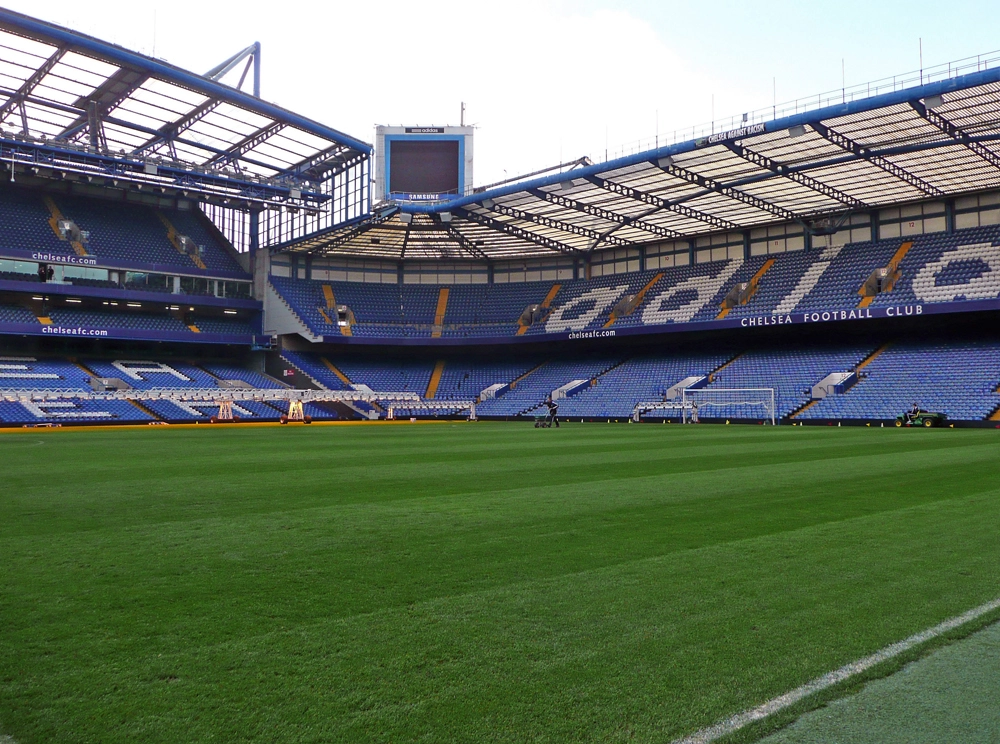 iC2 completes the second phase of the Avigilon Megapixel Surveillance System Deployment at Chelsea Football Club
iC2 CCTV, the London – based security systems specialist, recently completed phase two of its installation of the Avigilon high-definition surveillance system at Stamford Bridge Stadium, home of Chelsea Football Club.
Andrew Whelan, iC2's Managing Director said: "Our initial brief was to ensure that workable footage was provided with live and playback video functionality. The Avigilon high-definition surveillance system at Stamford Bridge Stadium is probably the most sophisticated surveillance installation in any sports stadium in the world and sets the benchmark for all others."
Phase one of the Avigilon high-definition surveillance system installation consisted of sixteen Avigilon HD 16 MP cameras with Canon 75 – 200mm lenses, installed pitch-side. Capable of delivering 40 pixels per foot, the Avigilon
HD cameras easily met the stadium's image requirements, and were installed so as not to obscure spectators' views, enabling Chelsea's security team to monitor and play back images in close detail without any loss of quality or compression artefacts. The image resolution is of such a high level that it can capture facial identification of spectators and provide evidence of any misdemeanour.
To handle such huge amounts of data, iC2 installed Avigilon Control Centre network video management software (NVMS) with High Definition Stream Management (HDSM) technology, which efficiently compresses and preserves image quality while intelligently managing HD image transmission throughout the Avigilon system. According to Avigilon, this award-winning video management platform delivers full situational awareness and indisputable detail, leading to faster response times, reduced investigation times, and superior overall protection.
Completed in time for the 2010/2011 season, the first phase of installation was such a success that in May 2011, Chelsea commissioned iC2 to install a further 200 cameras to cover the entire stadium perimeter including car parks and all public areas. Cameras were installed inside the stadium to cover all function rooms, ticket offices, music venues, retail outlets, restaurants, bars, and the Chelsea museum.
Phase two of the Avigilon high-definition surveillance system installation included the addition of 150 terabytes of storage and eight 4MP 30-inch monitors in the new security control room. In total, the system now has 280 terabytes of storage and 12 HD megapixel monitors. The advanced management features and easy-to-use interface of Avigilon Control Center software ensured a seamless transition for the operators.
iC2's experience in stadia ensured the installation went extremely smoothly and the system was commissioned and up and running on time and on budget before Christmas, no mean feat for such a busy venue!