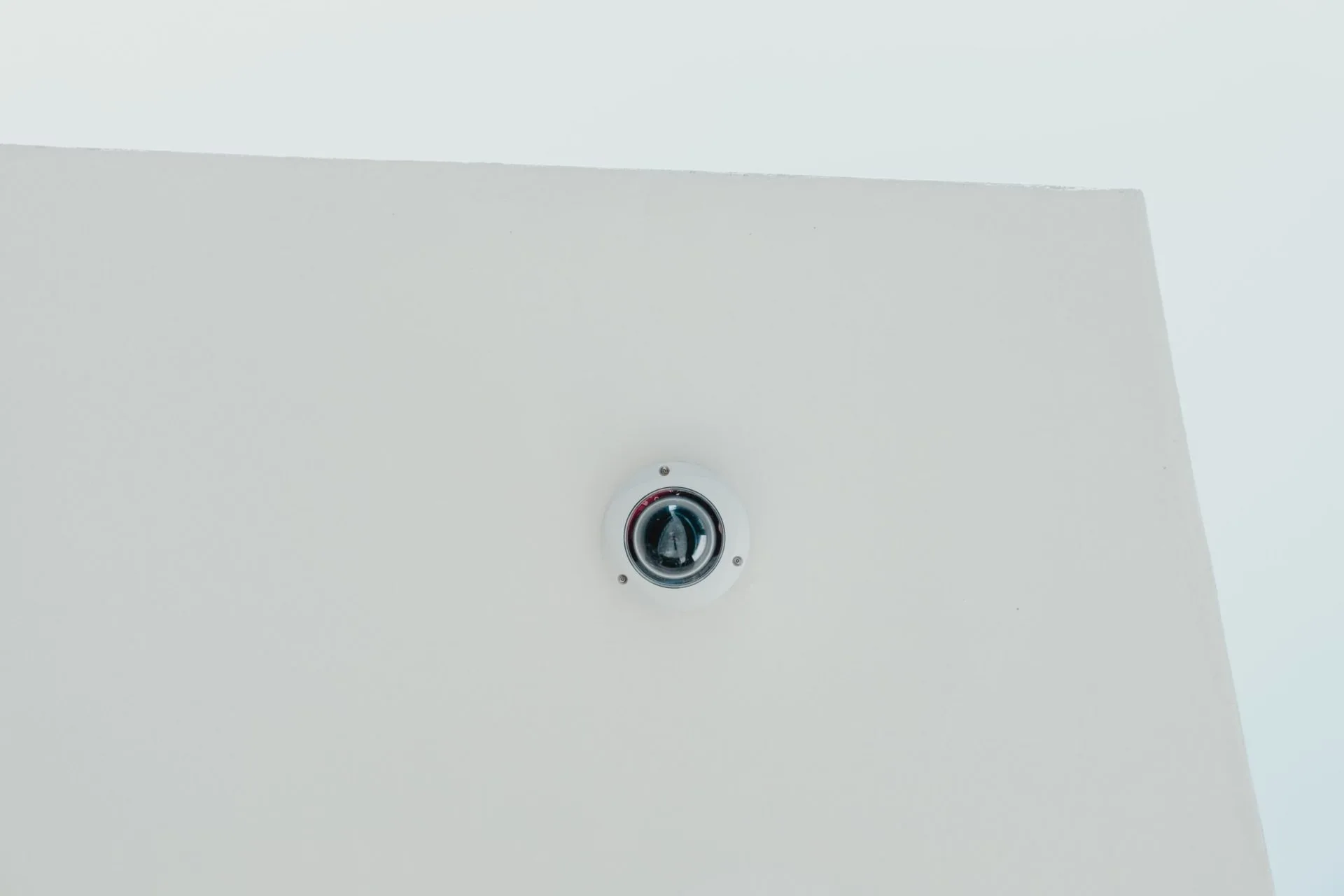 iC2 quality control: Pushing back against the tide of misuse giving CCTV a bad image
Questionable products and rogue operators
Popular perceptions about CCTV have taken a bit of a beating recently, as a couple of media stories highlight the misuse of surveillance technology.
The first highlights the production and global sale of surveillance technology with questionable purposes.

A coat hook with a concealed spy camera and memory card storage device has been discovered in public toilets in Florida and is on sale worldwide across the internet. An investigator said the device could work for two hours on battery power and that the memory card is simply removed and inserted into a computer to enable captured images to be viewed.
Such a device has little use for professional security applications. It has neither the run-time or network capabilities to make it suitable for deployment as part of a networked or an integrated security solution.
The second highlights the need to ensure security system installation personnel are vetted and that their work is subject to management oversight.

An audio-visual engineer from Kent has been convicted and jailed for two and a half years for five offences of voyeurism dating from 1998 to 2015.
At two houses in Canterbury and Herne Bay cameras were hidden in bedrooms, bathrooms, under a sink, in a toilet, a ceiling fan, an infra-red alarm casing and behind mirrors. Discs were discovered showing images of the five victims showering, bathing, using the toilet and having intimate relations.
Don't be caught out by rogues and voyeurs
The best advice for any organisation or firm is to only select products and services from CCTV companies with the best credentials.
Equipment

All equipment should be designed and manufactured to the highest standards and rated as professional quality. Avoid any supplier offering budget brands and 'hobbyist' project kits.

Personnel

All personnel employed by the companies you select should be vetted and registered with the appropriate professional bodies and trained to the highest standards.
Quality controlled CCTV solutions and services from iC2
iC2 was established in 2001 and has a track record of delivering excellent quality solutions and has built enduring relationships with its clients. Owned and managed by a team with a collective experience of over 100 years in the electronic security business, iC2 holds CCTV and security accreditations with NSI and BSI, key regulatory bodies.
When you select iC2 as your CCTV and integrated security partner, you have the peace of mind in knowing that all personnel on our team are vetted to BS7858:2015, registered with the appropriate professional bodies and trained to the highest standards.
To find out more about how iC2 provides the checks and balances that ensures quality control of solutions and services, simply get in touch today.
Click here to go to see 'Stuart Wynne jailed after installing CCTV cameras to watch couples have sex' at kentonline.co.uk
Click here for 'If you see this coat hook in a toilet, LEAVE: The $25 hidden cameras perverts are using to spy on you' at dailymail.co.uk
Image Source: Unsplash