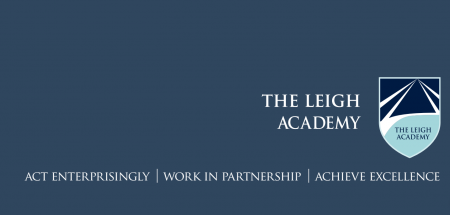 Creating a safer environment to help The Leigh Academy deliver better learning outcomes
Background
Leigh Academy is a large school situated in Dartford, Kent, close to J2 of the M25. It is one of five secondary academies centrally administered by the Leigh Academies Trust. The most recent chapter of its history began in September 2007, when The Leigh became an academy. In January 2008 students and staff moved into brand new state of the art, architect designed buildings, with the official opening on 20th June 2008 led by Lord Coe.
Since then it has achieved noteworthy educational performance. In October 2009, it was recognised as Outstanding by Ofsted and in January 2013, The Leigh was recognised as one of the top 100 schools in England by The Department for Education, with Minister for Schools David Laws saying, "Your results show that you're amongst the 100 best improving schools in terms of the progress of your pupils."
The site covers around 20 acres and has been used for educational purposes since the 1940s. It has seen many changes as the education system has evolved to bring the needs of pupils, the local community and society together. To deliver the best learning outcomes, a safe environment is essential. Consequently, security is a major consideration where the academy needs to demonstrate exemplary practice.
The Challenges
John Grafik, Business Manager for both The Leigh Academy and Dartford Primary Academy says: "On school days there are at least 1,800 people using the site. With parking for over 200 cars, the normal daily movement of deliveries and contractors, and the inevitable congestion that accompanies school runs, the site is very busy, especially at peak times."
John Grafik continues: "When it comes to safety and security there are a few factors that we need to consider. Firstly, because of the proximity to the main road and the potential for causing congestion, we do not prevent the free movement of vehicles by using barriers to control access to the site. Secondly, besides those on school business, some site users are unconnected with the academy and are visitors using the 5-aside football pitches."
"Also, in some quarters of the community, the car park has acquired something of a reputation as a local meeting place with 'free' parking. As well as monitoring legitimate users, with unbarred pedestrian and vehicle access, it is important to detect car crime. Quite simply, we found that our legacy cameras were unable to deliver the levels of performance we needed," says John Grafik.
The Solution
After carrying out a risk assessment and CCTV audit, iC2 proposed improving the ability to monitor the movement of people and vehicles on, off and through the site by upgrading the system. Firstly, eleven new external 11 megapixel digital cameras were added to improve observation of entrance and exit points as well as the car park, the service road and the large perimeter fence.
Secondly, forty-seven existing VGA cameras were upgraded with digital cards, transforming performance by enabling 5 megapixel resolution image capabilities. This extends the life of these cameras and preserves the investment originally made in them.
Thirdly, the images are stored, viewed and managed by a dedicated hardware and software server system that provides 8TB of storage, and enables images to be retained for around 30 days. Finally, to support the CCTV system, the installation of dragon's teeth flow plates is planned.
To round it off as a complete solution, a maintenance contract backed by a Service Level Agreement guarantees appropriate response times for assistance with any problems.
Results and Benefits
"The new system provides better deterrence and enables identification as well as the detection of individuals that participate in undesirable activities. Whether it is unacceptable behaviour by pupils or visitors, or car crime, the CCTV system now helps us create a safer environment for visitors, students and staff", says John Grafik.
Upgraded, centralised monitoring and recording facilities improve the academy's ability to manage vehicle congestion. It provides features such as zoom and stop frame for reviewing recorded images to provide positive identification of individuals of interest.
John Grafik says: "The system helps us as an organisation with a duty of care and a responsibility for safeguarding to know that we have access to evidence whenever incidents in monitored areas are reported. It also makes a considerable contribution to creating a learning environment where we can achieve better outcomes by reassuring our 300 staff that the work environment is being monitored for their protection."
"We have been so impressed with the performance of the upgraded system that iC2 has been engaged to improve the academy's internal CCTV system by upgrading 13 camera positions with new 360-degree view HD cameras. These are situated in key areas such as stairwells and by fire doors and will significantly improve our capability to monitor events in our buildings," John Grafik says.
John Grafik – Business Manager of Leigh Academy