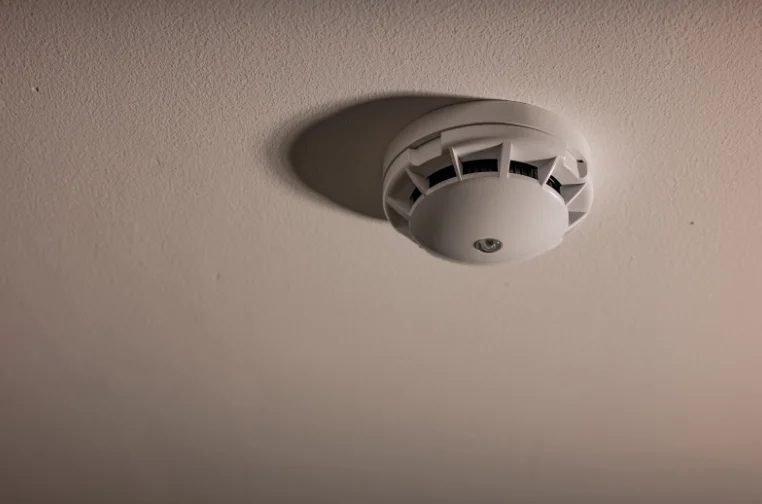 Commercial Fire Detection Systems: What Should You Consider?
Data from 2020 confirms that fires in commercial premises continue to be a cause of concern since in that year UK Fire Brigades attended more than 528,000 events. Many of these incidents were caused by faulty appliances and equipment or as a result of their misuse (phone and laptop chargers left switched on while not in use are a persistent cause of electrical fires). This highlights the need to have adequate commercial fire detection systems in place, as it's possible to predict when an appliance may fail and cause a fire.
What's "adequate" to your business may not suit the needs of another company, and vice versa. However, there are some general considerations that can help you choose the best fire detection system for your commercial premises. Below is an overview of the most important.
Battery Life
Detectors are a vital component in any smoke fire alarm system. These devices are often battery-powered to ensure functionality should the mains electricity fail, so you want to choose a smoke detector with a long battery life. There's a big difference between having to replace batteries every 6-12 months (as is the case of alkaline batteries), and replacing them every 5-10 years, which is what lithium batteries offer. The latest smoke detector models come with detectors whose batteries will last for the lifetime of the alarm itself.
Testing Features
By law, commercial fire detection systems must be tested regularly to ensure correct functioning. Weekly and monthly tests should be carried out in addition to regular professional servicing, so you want to choose an alarm with a self-test button and that can send notifications if the alarm malfunctions between tests.
Notification Options
Timely and reliable notifications are the most important element of a fire alarm system. In commercial settings, you want to cover all bases and choose an alarm that offers multiple notification options, including visual, audible, and tactile. Some modern alarm systems can also send email or text notifications to alert the relevant people of a fire in the building.
The Ability To Connect Multiple Alarms
You've probably noticed that we talk a lot about systems as opposed to single alarm devices. Many commercial venues need multiple alarms, so it's important that individual devices can be linked together and integrated into a system that covers the entire site.
Ease of Installation
Sometimes, it can take days to have an entire system installed, depending on the total area covered and the complexity of the system itself. To minimise disruption to your business, you want to choose a system that's easy to install.
In some cases, this will also be down to the company doing the installation, so make sure they're familiar with the system you want so the job can be done quickly and efficiently.
Warranty
Nowadays, most fire alarm systems are manufactured to have an average lifespan of 5-10 years. Before deciding on a particular model, check the warranty to make sure you're covered for at least that period of time.
Find Out More
IC2 are accredited fire alarm system designer and installer with ample experience in the commercial sector. Get in touch to get a full security valuation or to discuss your fire detection needs.
Image Source: Pixabay